Leaders in Premium Sales Materials
COLLABORATIVE
"They're a great team of skilled listeners who provide crucial feedback."
COST EFFICIENT
"I love the agency-quality service without the overinflated cost."
QUALITY
"Their team consistently over-delivers on expectations."
EFFICIENT
"From start to finish, the process was made so easy."
INSIGHTS
"I really appreciated their insights on my investor deck."
ELEVATE
"Greg (and team) elevate every project and make a presentation jump off the page."
CAPTIVATING
"Whenever I need to turn my ideas into a creative and captivating pitch deck, I turn to Greg (and team) and he delivers!"
KEY SERVICES INCLUDE:
Sales
Entertainment
Fundraising
Partnerships
What makes our services unique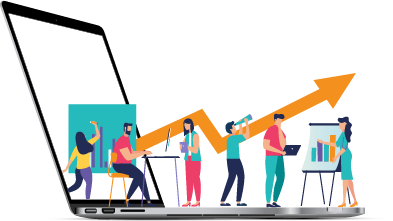 Our story is your story
We started this company because at one point or another, we were you! Our team has spent close to two decades pitching television shows to networks, new business ventures to investors, and sponsorships to brands and agencies. We understand budget and time constraints, which is why our team is global, allowing us to gain greater cost & time savings we pass on to you, while also providing greater access to unique specialist talent. Our core HQ is located in Los Angeles, at the heart of global media arts and entertainment. We are storytellers, artists, technicians, and most importantly, consultants. 
We built Falkor Digital as a solution to the very challenges we ourselves faced as sellers.